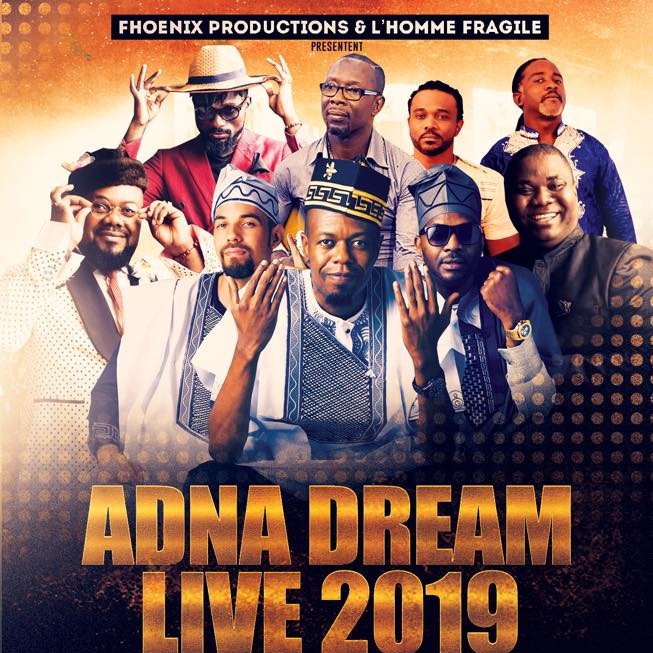 The video announcing the album of a collective of four Cameroonian voices was released on 17 March 2019.
Alliance divine pour un nouvel art (ADNA). It is under this acronym that four of the most beautiful voices of Cameroonian music (new generation) have decided to make a vision come true. Andy Jemea, Armand Biyag, Final D and Roger Samnig (X-Maleya) got together for a project, an album of 7 tracks that mainly recall the cultural era they all come from.
The project, supported by XM productions, is a symbol, a new call to come together for a new cultural dynamic and, above all, for solidarity between all peoples. Each of the four singers brings his or her own light to the project.
Andy Jemea made a name for himself with the song "Maggie", which has become a classic of modern Cameroonian music. Armand Biyag, a one-man band with the voice of an angel, has officially represented Cameroon on two important stages of African culture: Visa for music (Morocco – 2017) and Marché des arts et du spectacle d'Abidjan (Ivory Coast – 2018). Roger Samnig is an undisputed ambassador of Cameroonian music, with the group X-Maleya of which he is practically the soul. Less present on the music scene for some years, Final D has remained a voice to remember. With the group Bantou Pô Si, he was a hit in the early 2000s.
To announce the colours, the collective chose to broadcast "Carnaval", before the presentation of the album on 20 March. The four singers revisited "Une nuit de Carnaval", a Julio Iglesias hit, and put it in a Cameroonian sauce. With the dancers of the group "Kunde", we have an identity
The album, produced by XM productions, will be available on various streaming platforms, but also on the street and in various supermarkets.