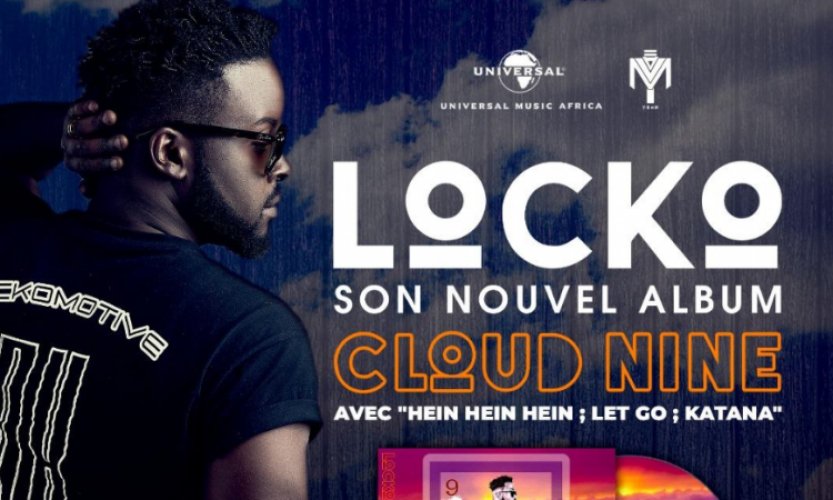 Arthur Locko Samba, better known as Locko, is a very popular Cameroonian artist. His songs (R'nB, Pop, Afrosoul, etc.) are very popular with young people in particular. And although he has established himself as a singer with lyrics and voice, Locko knows that staying on top requires more effort than the average. That's why he has been working hard on the release of his second album "Cloud Nine", which was announced several weeks ago.
It all started six months ago when Locko released "Hein hein hein", a single featuring Singuila. The song garnered over 3 million views. Then came "Let go", a slow song that made everyone agree on Locko's talent. This release increased the anticipation for the release of 'Cloud Nine'. This took place on 31 May in Douala. It is an album of nine tracks, with the bonus track "hein hein hein".
Signed under the international label Universal, Locko said during the official release of "Cloud Nine" that it was volume 1. This one does not include any featuring. However, even if no names were mentioned, Locko promised some important contributions to volume 2 of "Cloud nine".
The young Cameroonian singer, whose particularity is to sing in French and English, believes that the "Cloud nine" project marks a major stage in his career, a stage where he feels more capable of offering more personal songs by tackling themes such as love, success and its corollaries, darkness and light.
The release of Locko's new album was nevertheless marred by an accusation of plagiarism. Indeed, a Cameroonian artist based in France created a buzz on social networks around the cover of Locko's album. "I am writing to you because the cover of your album caught my attention. To refresh your memory, we met at Nsi airport with Tony (a former collaborator of Big Dream). I had worn a jacket of my brand dame de fer (ddfe) which you liked a lot I told you about my project and you encouraged me a lot When I saw the picture of your album, I was shocked and surprised because it looks like the picture of my logo Is this a coincidence?" she wrote to Locko. The screenshots were then posted on Facebook.
Despite this incident, the album has been available on various download platforms since 31 May.